Our Arches
Balloon arches are a classic decoration and they are known by your guests at events big and small. They are great for spotlighting a doorway, a dance floor, stage, stadium, or a store entrance. They work well outdoors in a variety of settings too. We're able to custom create balloon arches in a variety of different styles, colors, and sizes including organic balloon arches. Check out our color chart for a choice of colors. We can provide the design for you or we can create something of your creation.
Our Balloon Arch Outside dimensions or Inside Dimensions.
Balloon arches work well for:
Sports games

Product showcase

School events (Note: Some schools do not allow Latex Balloons)


Birthday parties

Corporate events

Community events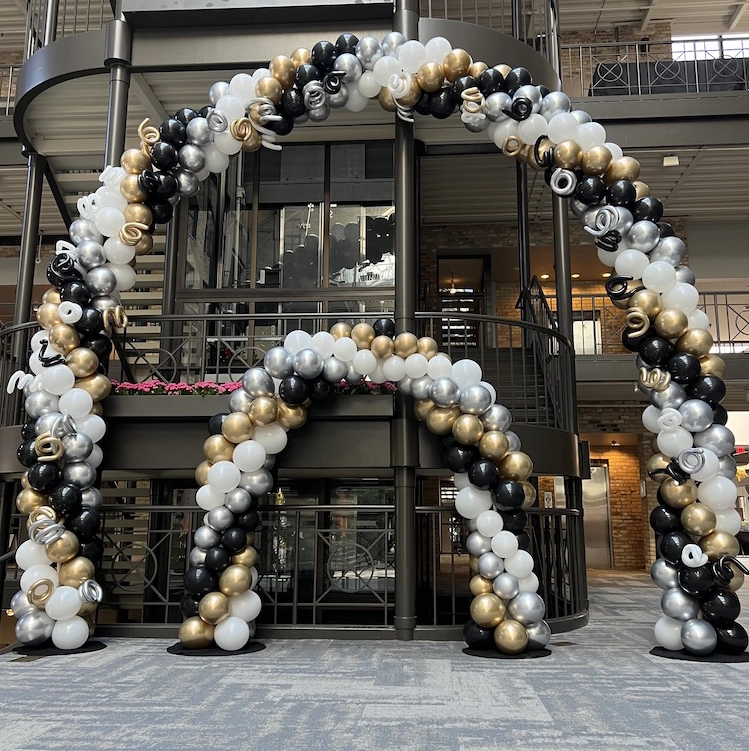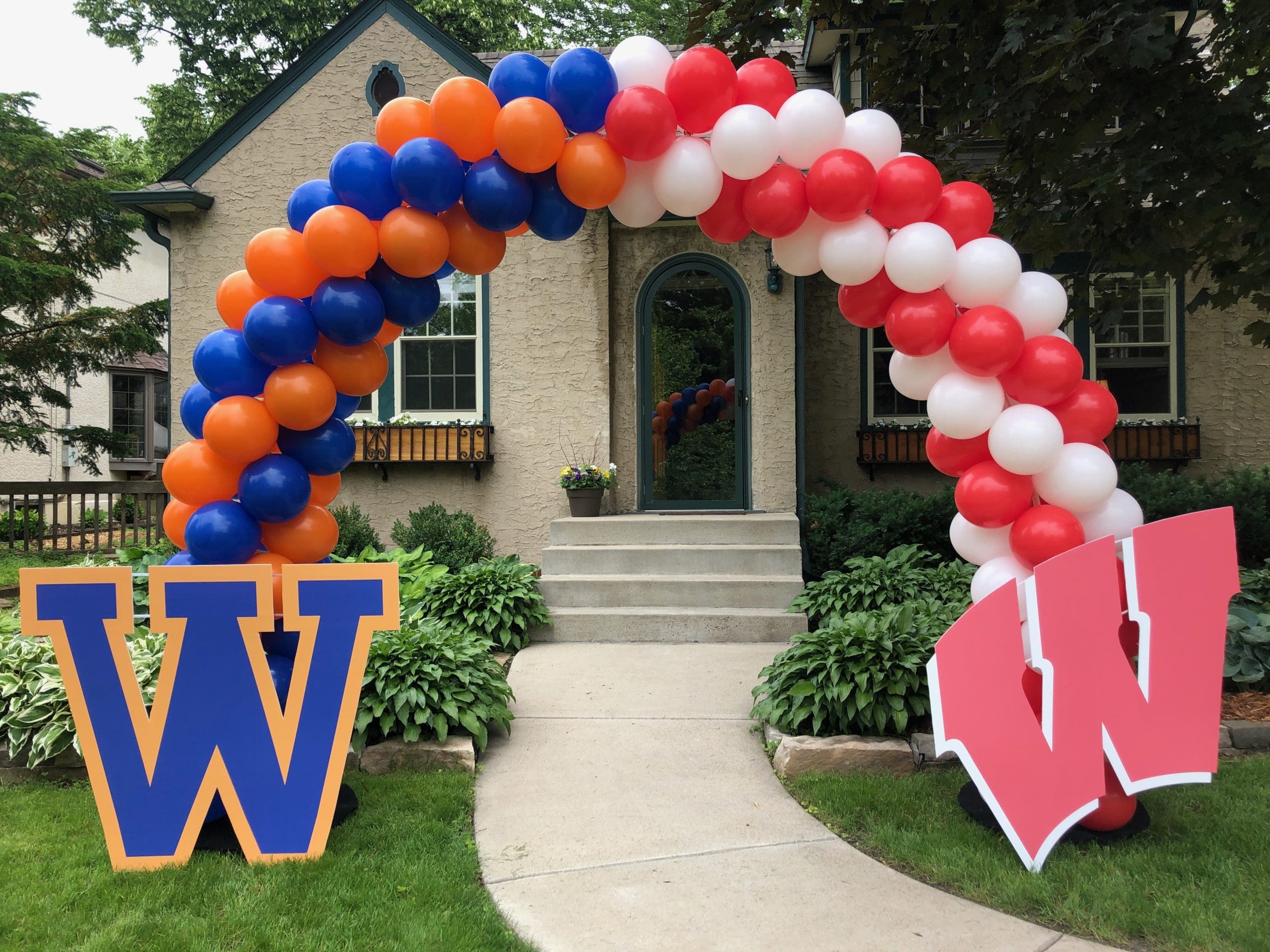 Large Grad transition swirl arch with graphics*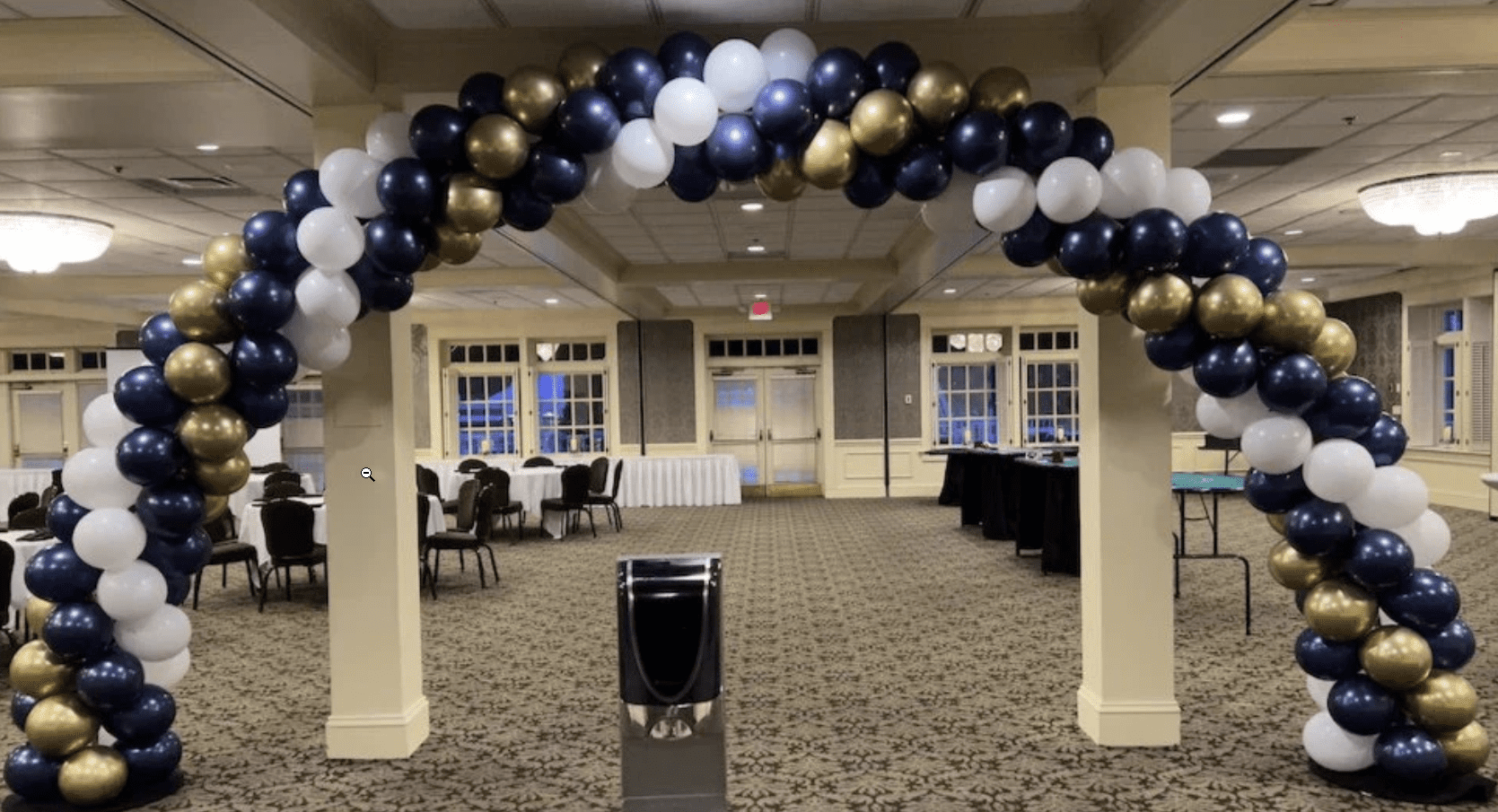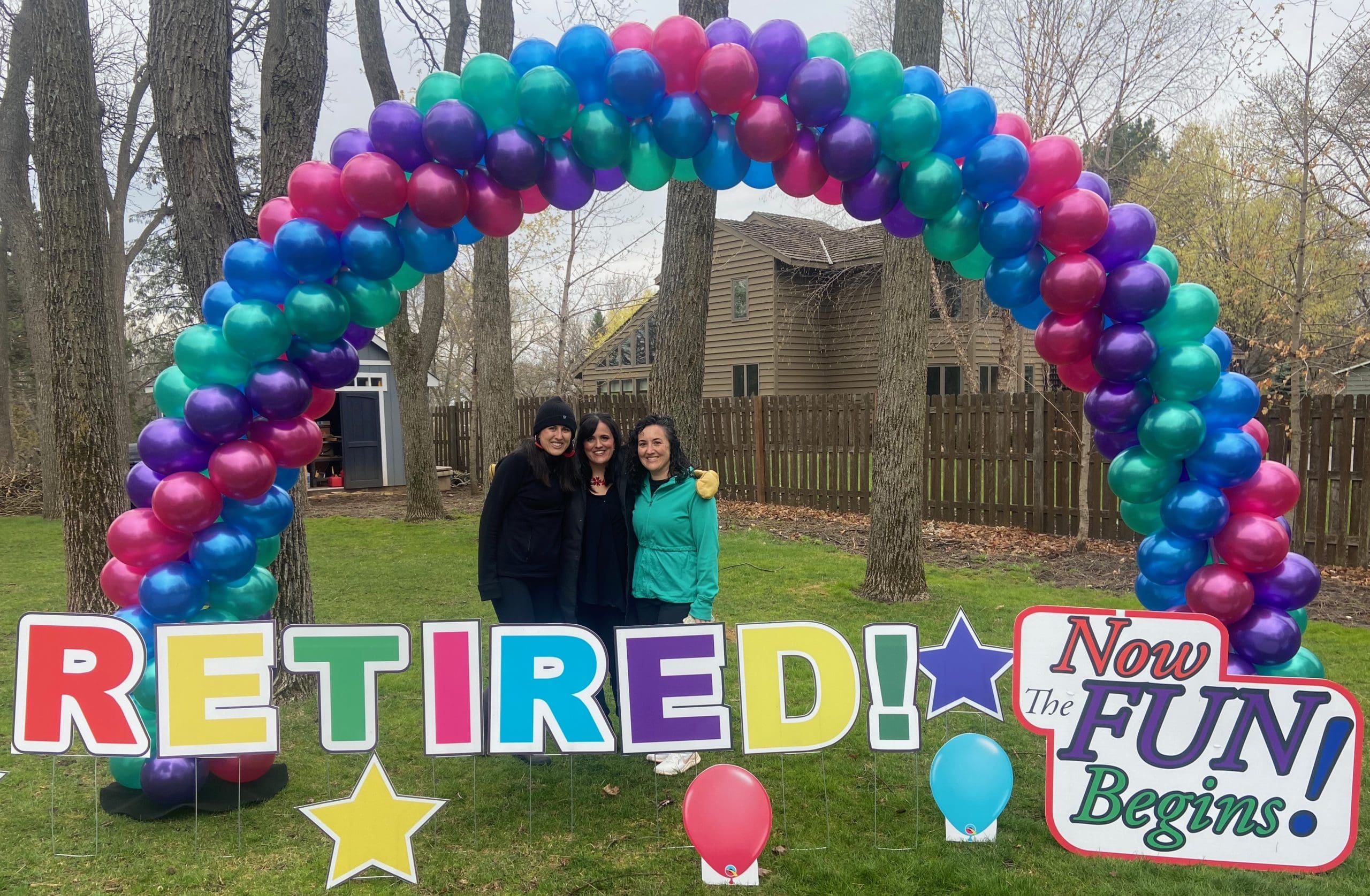 Medium sized swirl arch with yard letters*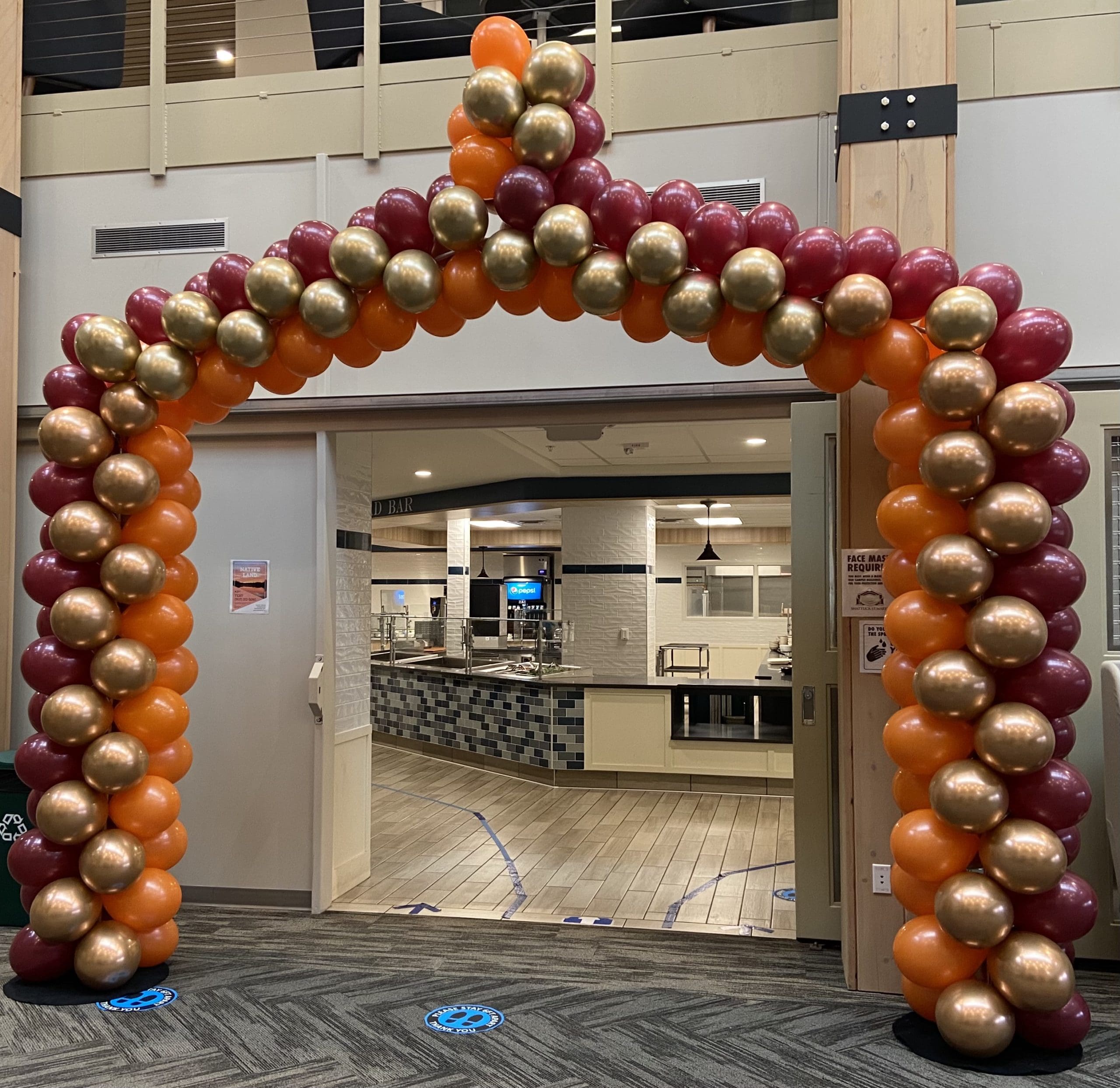 Large steeple zipper arch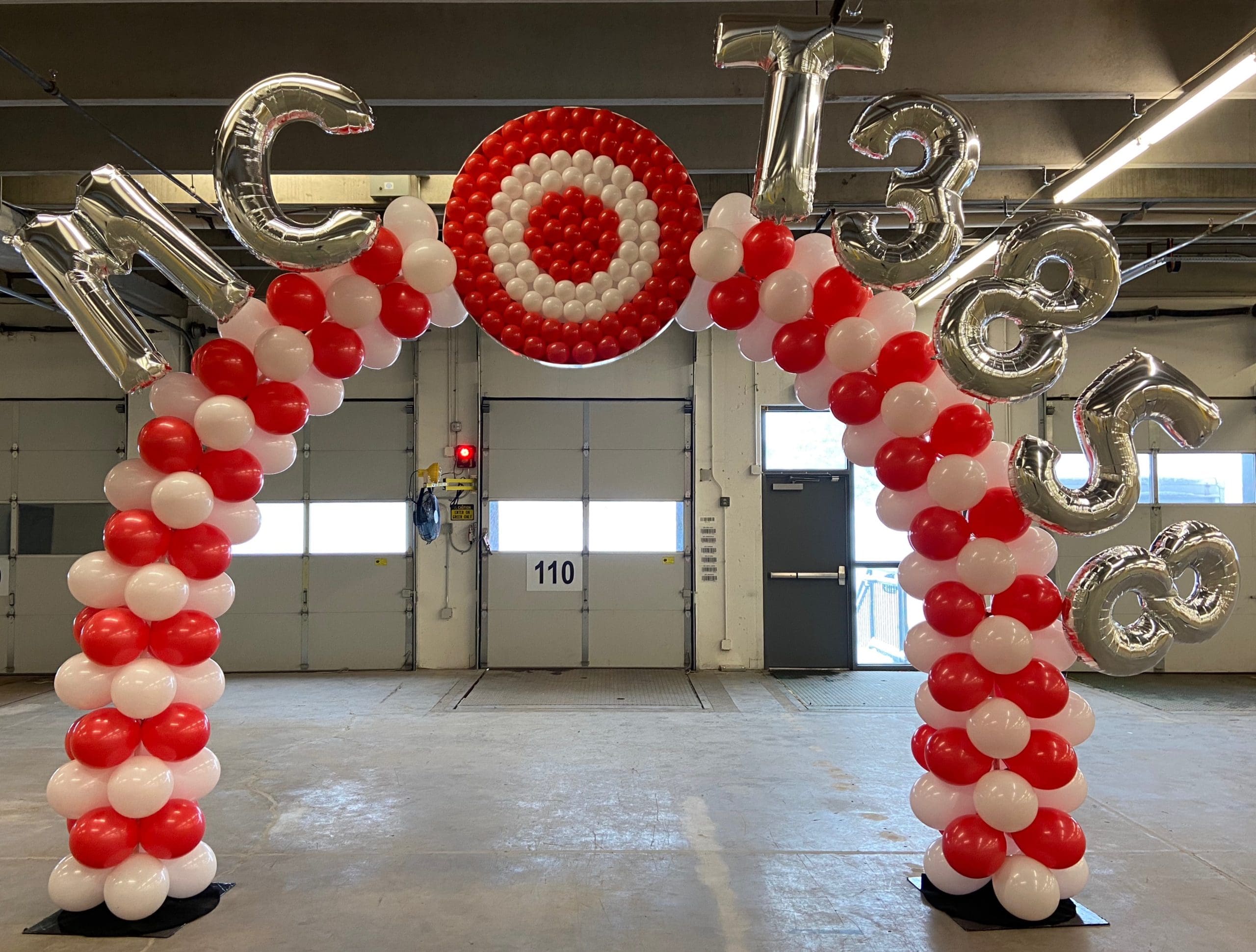 Medium block style arch with mosaic* and numbers/letters*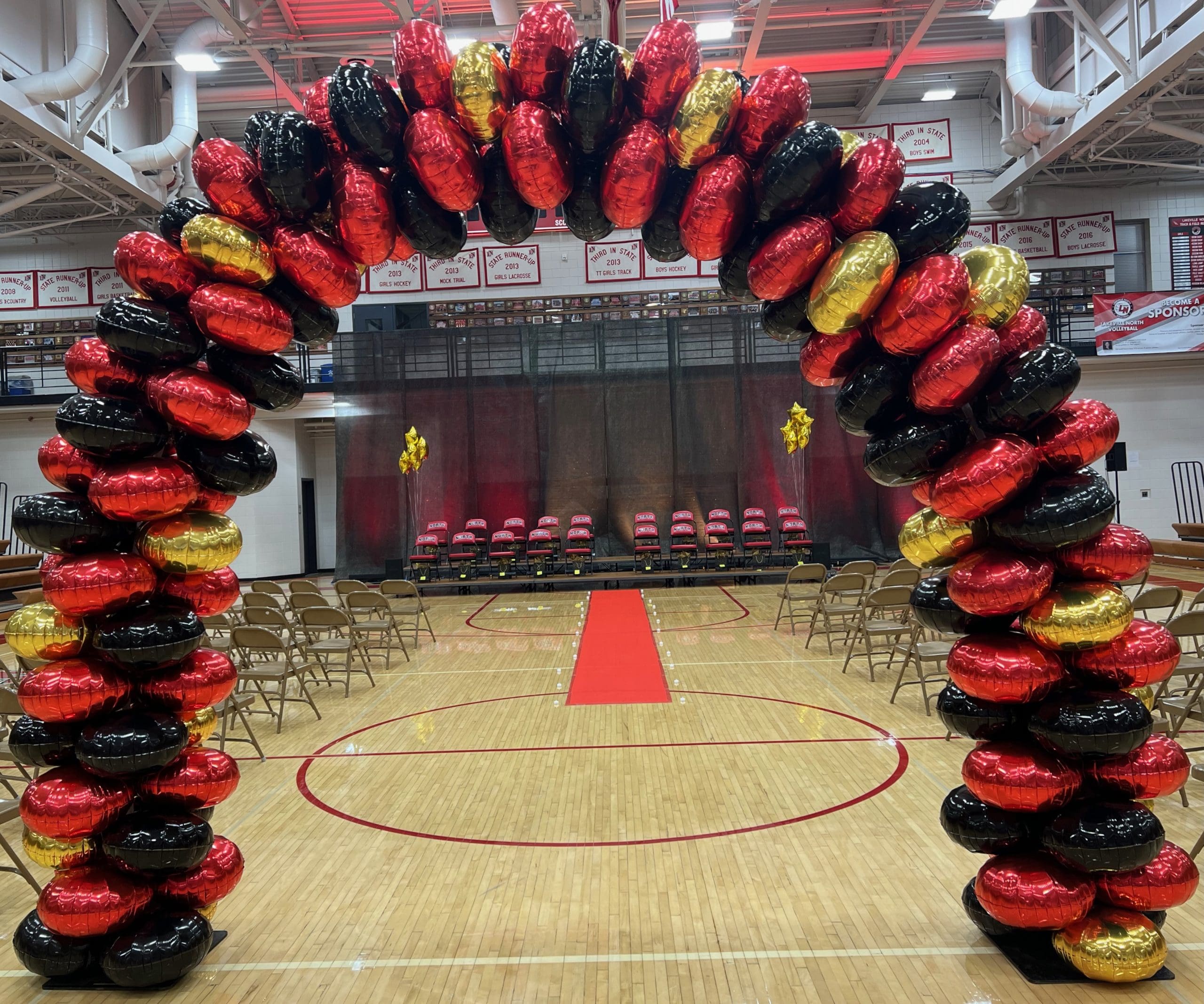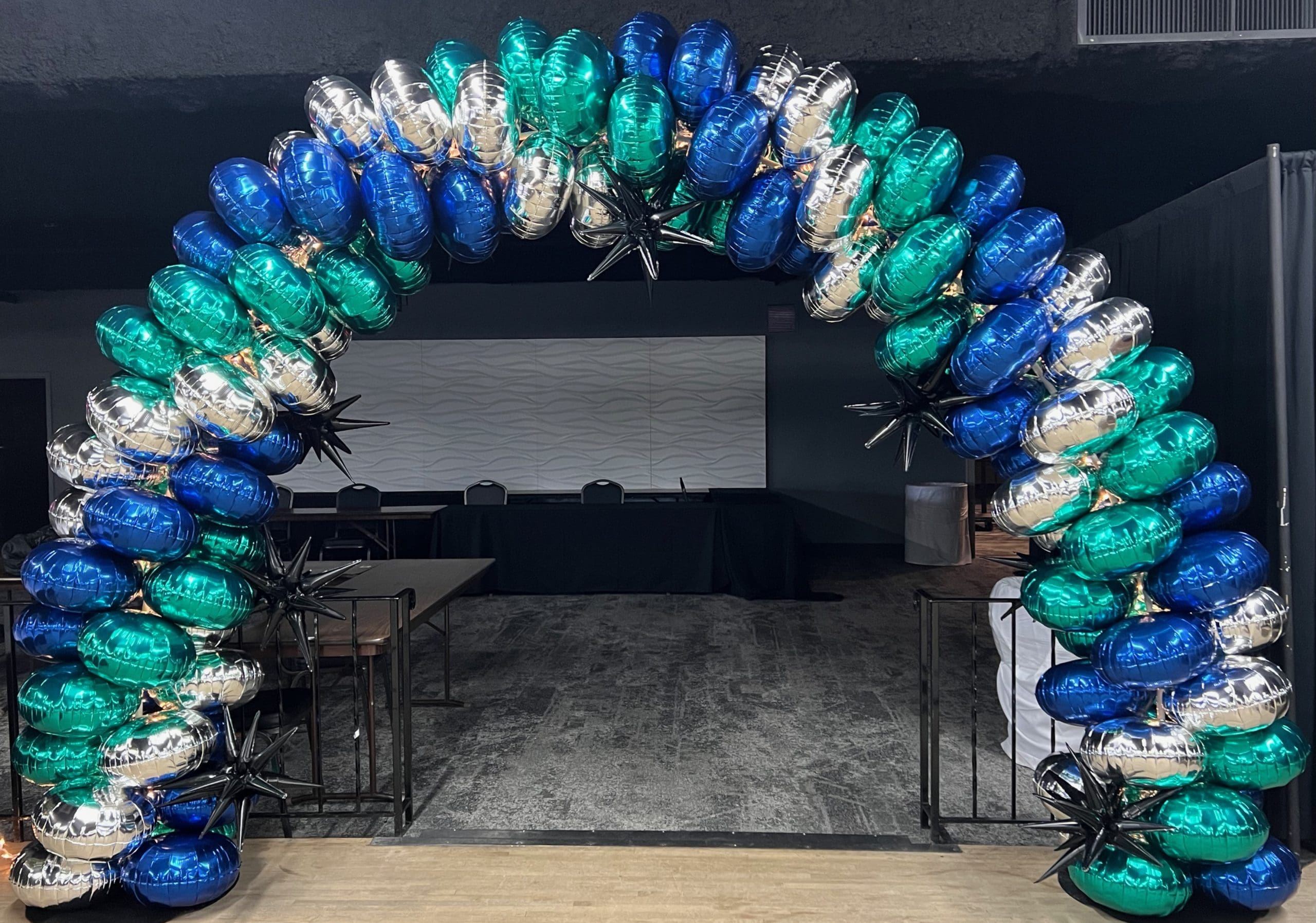 * These are additional items that can be added. 
At Andon Balloons and Signs, we understand the timeless appeal of balloon arches as a must-have decoration for events of all sizes. Renowned by guests and event-goers alike, these eye-catching arches have the power to transform any space, whether it's a grand entrance, a dance floor, a stage, a stadium, or a store entrance. They are equally stunning in outdoor settings, adding a touch of enchantment to gardens, parks, and more.
With our expertise and creativity, we specialize in custom creating balloon arches in a wide array of styles, colors, and sizes. From classic designs to the trending organic balloon arches, we have the skills to bring your vision to life. Choose from our comprehensive color chart, offering a vast selection of shades to perfectly match your event's theme and atmosphere.
When it comes to design, you have two options: we can provide you with a carefully crafted arch design based on our expertise, or we can work closely with you to bring your unique ideas and inspirations to fruition. Our team of skilled balloon artists at Andon Balloons and Signs will collaborate with you to ensure that every detail of the arch aligns with your vision, creating a breathtaking centerpiece that will leave a lasting impression on your guests.
Our balloon arches can be tailored to suit both the outside dimensions and inside dimensions of your venue, ensuring a perfect fit and optimal impact. Whether you're planning a sports game, a product showcase, a school event, a birthday party, a corporate gathering, or a community celebration, our balloon arches are the ideal choice to add a touch of grandeur and visual splendor to your occasion.
When you choose Andon Balloons and Signs, you can expect exceptional craftsmanship and attention to detail. Our experienced team will handle every aspect of the arch creation process, from conceptualization to installation, allowing you to focus on other aspects of your event planning with peace of mind.
Elevate your upcoming event with our stunning balloon arches. Contact Andon Balloons and Signs today to discuss your requirements, explore design options, and secure a show-stopping centerpiece that will make your event truly unforgettable. Together, let's create a magical ambiance that will delight your guests and leave a lasting impression on everyone in attendance.