Andon Balloons
Andon Balloons & Signs is a second generation family-owned and operated business that has been in existence since 1973. We specialize in creating experiences for our clients (or their clients) with our one-of-a-kind decorating company by providing:
balloon decor for any size event, from personal to large-scale/corporate;
bouquets to make someone's day, available for pick up at our store or for delivery;
graphics, signs and banners (including yard art) to enhance your event or your business.
Let us help create your magical experience today.
Awards
IBAC

ILEA Star Awards 2022
Memberships
ILEA Twin Cities since 2022

QBN since 
Balloon Boss Mastermind since 2021 & 2023

Industry Participation/Recognition
Competition coordinator for 4 World Balloon Conventions (Dallas 2012, Denver 2014, New Orleans 2016, San Diego 2018) sponsored by Pioneer Balloons
Seattle Thanksgiving Day Parades Balloon Floats
Balloon Wonderland, Orlando, FL 2022
Balloonapalooza, WI
West Coast Balloons, CA
FLOAT the Convention
Balloon Camp, Las Vegas Nevada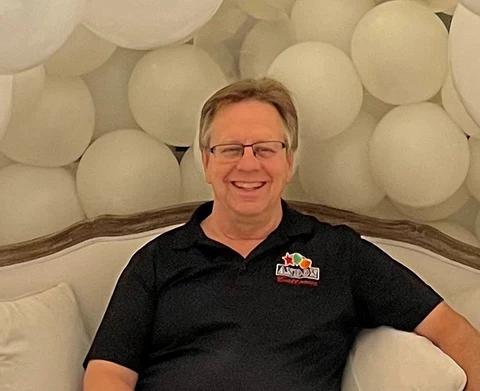 Dale Moore
Owner/Operator, 45+ years, CBA* since 1998
My dad Dick Moore (RIP) started the business when I was in my early teens. When dad came to us and said the business was becoming more than he could handle, we all rose to the challenge and I created a career which I love. My mom Shirley (RIP) and sister Donna opened a retail store. My dad gradually turned parts of the business over to me, but never completely left until he passed away in 2016.
My passion for balloons was ignited by learning from other balloon artists around the world by attending balloon conventions and even entering some competitions. This also led me to being the competition coordinator for 4 of the World Balloon Conventions sponsored by Pioneer Balloon Company located in Kansas.
What I love about doing balloons is listening to my clients and taking their vision to create an experience with balloons that is unforgettable. I look forward to working with you to create your ultimate event.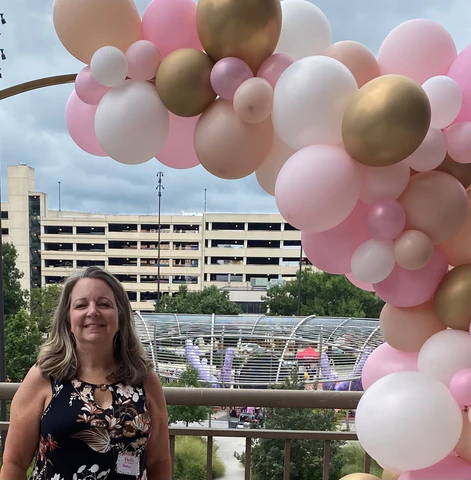 Becky Moore
Co-owner, Business Manager
Meeting Dale was my first exposure to the balloon decorating world. And what a wonderful world it is as the excitement that balloons bring is infectious! I've also been blessed to become friends with very talented balloon artists around the world by attending conventions and assisting Dale with competitions. I'm excited about being involved in the future of Andon Balloons & Signs.
[/et_pb_column]